$300 will take the D15B- including factory 4spd manual tranny with a new(er) clutch, probably has 15-20k miles on it...never had a problem out of the tranny which has almost 170k miles on it. I got the D15B put in at Lloyd's Honda Car shop here in Bloomingdale, hes all but a factory-trained technician. Paid over 1k for the complete swap...... Engine is from Japan so mileage is NOT known, not sure of even an estimate. Engine always ran nice & strong in the civic before taken out....it saw its fair share of usage but always had the oil changed regularly and was never overheated. So like I said, $300 will take it home, tranny and all.
Also back when I got my b16 swap, during the swap we had to take a few pieces out of the D15B's distributor, not exactly sure what all but i'll try to find out for you. Nothing major though.
Pics of the d15b:
Pics of the D15B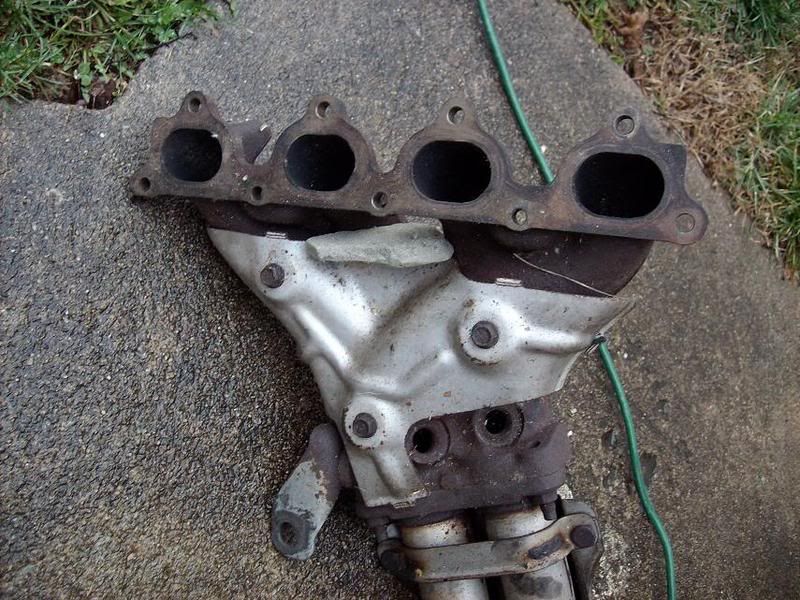 -If you need pics of anything else specific, just let me know and i'll do my best to deliver.
Alright as for the T-Maxx......price is $300, pretty firm seeing as how I paid $400+ for the truck alone, not that long ago, back in August of this past year. It also has the prophet+ charger, paid $59.99 for that, bought a $49.99 reciever pack but I never got it wired in, also has the EZ Start with that batte....the truck itself is completley stock, no modifications whatsoever. I modified it myself by breaking the rear skidplate off lol, and as of the last time I ran it, the steering servo was acting a little goofy and making weird sounds...so that might be something you'd want to look into replacing with something more powerful. The body of the truck is in pretty rough shape, I rolled it quite often getting back into the swing of driving a T-Maxx....you have to consider what you're controlling before making sudden movements with these, as they have a LOT of suspension travel making it easy to roll at all times......
Here are a couple pics of it brand new right out of the box.....
Alright here are the pics of the truck & everything it comes with
It'll come with this pretty handy plastic bin, keeps your car/truck's interior clean
Here's the Prophet Charger for the EZ-start battery pack
Battery pack itself for the EZ-start
Here's the radio transmitter, Infrared Temp gun, battery pack and the EZ-start unit
And at some point I've got some gas on the back of the transmitter, this gas will turn anything colors if it gets on it, plastic especially......didn't effect the transmitter, still works fine.
-And of course the truck comes with a glowplug tool, gas bottle, tuning screwdriver, and spare AA Energizer batteries.